Well pals, we made it to Friday.
Hurrah.
It's been a hard week here at the old homestead. Stressful. Long. Discouraging. And completely run free.
Today I'm feeling a little more optimistic – back to my usual self – and thought I'd look for five things for which I'm grateful. Let's focus on the positive, eh?
Ummm…
…
…
…
Maybe I'm not quite back to my usual self.
So rather than dwell on all that, I'll just wish you all a lovely weekend.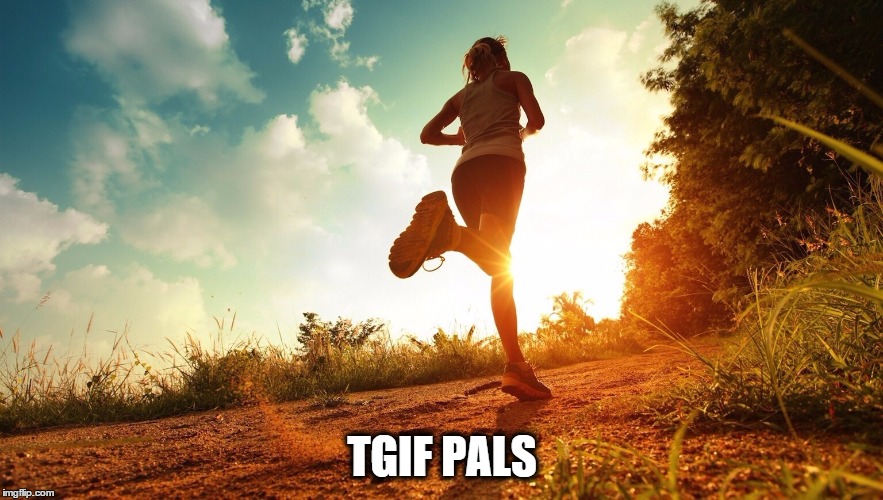 And run vicariously through all of you. I'll look forward to hearing all about it later.